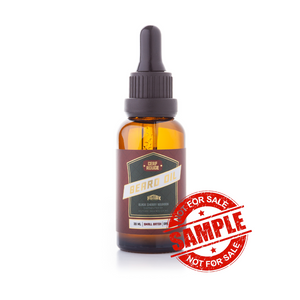 BACKBAR*: For professional use only - Not for resale. Some backbar units may have slight packaging imperfections such as scratches, dents or discolouration. Contents are the same great quality you have some to know and trust. 
IMPORTANT BACKBAR TERMS OF USE: Discounted units marked 'NOT FOR RESALE ' are available for purchase and will be fulfilled on orders with a sensible retail to backbar ratio.  Orders will be flagged and partially or fully refunded if we see abuse of our backbar program. Understand that it is intended as a tool for your retail success and NEVER under any circumstance to be sold direct to consumer. Units are priced at loss to our business to offer more opportunity in yours.  Your co-operation is appreciated.

 
30ml | Backbar  
Immersed in charred American white oak staves for 90 days!  
Craft quality, oak aged, conditioning
Meaning **Red Stag, in French, Cerf Rouge earns it's misty pale yellow colour and distinct dry down of smoke, spiced chocolate and leather from immersing whole pieces of charred American White oak staves, from brand name bourbon barrels for several Months. 
Our very first beard oil meets you with top aromas of Black Cherry, Vanilla and Light Oak. Produced with the perfect blend of carrier oils with the purpose to soften, hydrate and condition the beard. The formula, with Vitamin E and Rosemary Extract, was created as a light oil, to penetrate the skin, and hair, and help minimize itch, dandruff, and beard acne.
MADE IN SMALL BATCHED IN ONTARIO, CANADA

| 30ml |


BACKBAR ONLY | NOT FOR RESALE
 + Ingredients
Grapeseed Oil, Argan Oil, Coconut Oil, Jojoba Oil, Vitamin E, Rosemary Extract, Aged in Limousine Oak Chips and Brand Name Bourbon Barrel Staves